Do business à la française at the heart of the 3rd most innovative region in the World! For its 7th edition, Futur en Seine will take place at the heart of Paris. The festival has become over the years the unmissable rendezvous for international innovation forces: start-ups and companies, sponsors, investors, research labs, top 100 companies and clusters meet and exchange about the future of innovation.
The Innovation Village will take place at Carreau du Temple, Gaîté lyrique and Mairie du 3ème. Conference and workshops will be dedicated to a professional audience on Thursday 9th and Friday 10th, and to families and to the general public during the week-end.
150 companies will showcase their latest products and innovative services at Carreau du Temple. Do not miss the conferences, workshops, edtech and videogames areas at Gaité Lyrique.
Thanks to the EEN platform, Paris Île-de-France Regional Chamber of Commerce and Industry and Paris Region Entreprises will facilitate the matchmaking with international innovation professionals.
Please note that registrations open in the next few days
Stay tuned: www.futur-en-seine.paris
PITCHS SESSION & NETWORKING FOR INVESTORS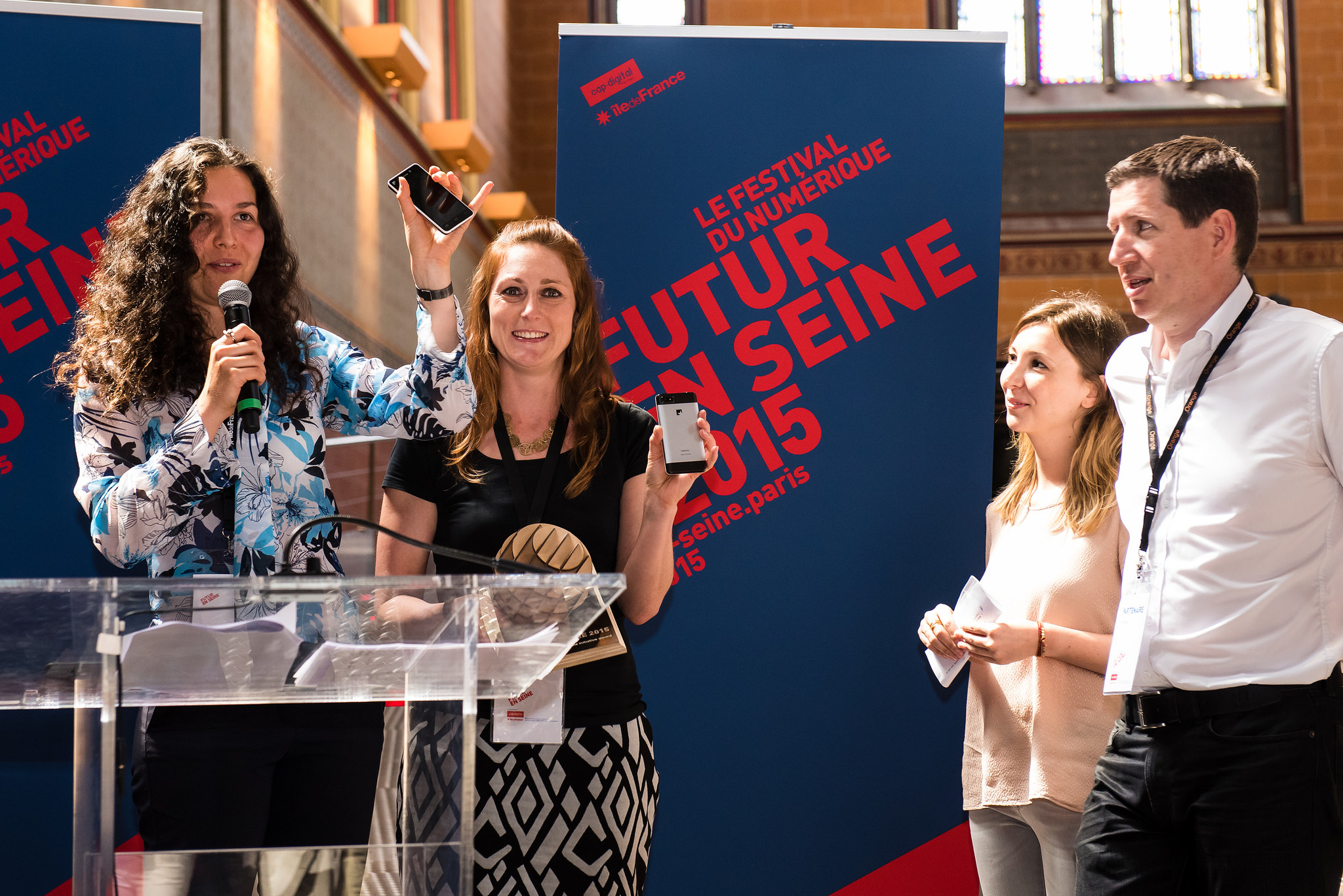 Futur en Seine Awards
Friday, June 10th – Carreau du Temple
Rewarding the best start-ups exhibiting at Futur en Seine in 5 categories: Everyday life, B2B, Education and Leisure, Sport and Jury Prize.
Digital Transformation Conference
Thursday, June 9th (French-spoken)
Half a day entirely dedicated to the digital transformation of large companies. 2 Round Tables will discuss how companies transform themselves from the inside and data-driven organizations and top French executives will speak during keynotes: in 2015, Guillaume Pepy (CEO SNCF), Alexandre Bompard (CEO Fnac) and Augustin de Romanet (CEO Paris Airports) spoke at the conference about digital transformation in their own companies.
Investors' convention by AXIS
Thursday, June 9th (English-spoken)
For the 2nd time at Futur en Seine 2016, AXIS Cap Digital will connect global investors and a selection of the best companies present at Futur en Seine: networking and pitching sessions and round tables.
Pitch Sessions by Paris Region Entreprises
Thursday, June 9th (morning) (English-spoken)
Companies are invited to pitch during 2 sessions in front of an audience of decision-makers (business clusters/large companies/investors/sports federations). One session is dedicated to companies in the field of sport and health, and another to companies in the field of sport and data/IoT.
Brokerage event European Enterprise Network (EEN)
Thursday, June 9th and Friday, June 10th
Two days of exclusive business meetings with potential business, technological or R&D partners, easy to organize thanks to the matchmaking platform B2match. It's your opportunity to engage in international meeting and European projects such as Horizon2020 or Eurostars.
Meet new commercial, technological and R&D partners during a brokerage event focused on digital markets. A dedicated platform will facilitate the organisation of BtoB meetings, according to your needs. This initiative is supported by Enterprise Europe Network, Paris Ile-de-France Regional Chamber of Commerce and Industry and Paris Region Entreprises.
Creative Industries Pitch Session by Creatis
Friday, June 10th
Cultural industries pitch session
ACE Creative bootcamp
Thursday, June 9th (pm) and Friday, 10th (pm)
More details to come
MARKETS CONFERENCES & WORKSHOPS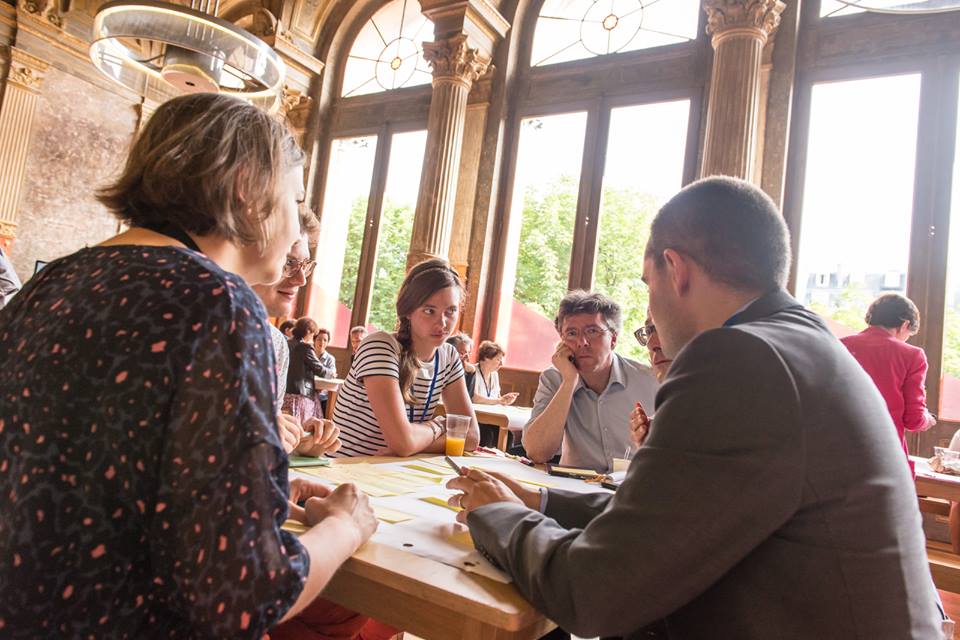 Innovation World Cup Conference 2016
Friday, June 10th – Gaîté lyrique (English-spoken event)
The Conference will be all about the Internet of Things, wearable technologies and cloud computing. International key players as well as innovative French companies and start-ups will be on stage presenting and demonstrating their latest tech-solutions.
Conferences:
Corporate Fablabs
Data and the future of industry

by Alliance pour l'industrie du futur and Cap Digital

Think Big in Germany: Big Data, Big Business in Berlin and Beyond

by German

Trade and Invest

,

Thursday, June 9th, (english-spoken)

INRIA@SiliconValley,

Friday, June 10

th

(english-spoken, closed event, invit. only)

Corporate – start-ups partnerships: weaving an ecosystem

by Carrefour de l'IoT Thursday, June 9th (french-spoken)

Feedback on Midem: New business models and streaming in the music industry,

Thursday, June 9th

Corporate Social Networks

With Jamespot (TBC) Thursday, June 9th (french-spoken)

Silver Economy

by Cap Digital and Médialis Friday, June 10th (french-spoken)
Workshops (June, 9th and 10th)
E-tourism

by Welcome City Lab (english-spoken)

Invest in African tech scene

by Afrobytes (40 people, english-spoken)

Programmatics

(40 people, french-spoken)

E-business:

Can be build shops without walls? (40 people, french-spoken)

Smart wereables by Systematics

(Thursday, June 9th)

BNUM Café by La Poste (Friday, June 10th, closed event)
• Investment and business potential of the rising Greek creative tech industry by gi-Cluster (Thurdsay, June 9th, 11am-1pm)
Media events
European Transmedia: Best Practices

with Eurotransmedia,Thursday, June 9th (english-spoken)

Media maker

by Street Press incubator

"

La fabrique des formats

"
INTERNATIONAL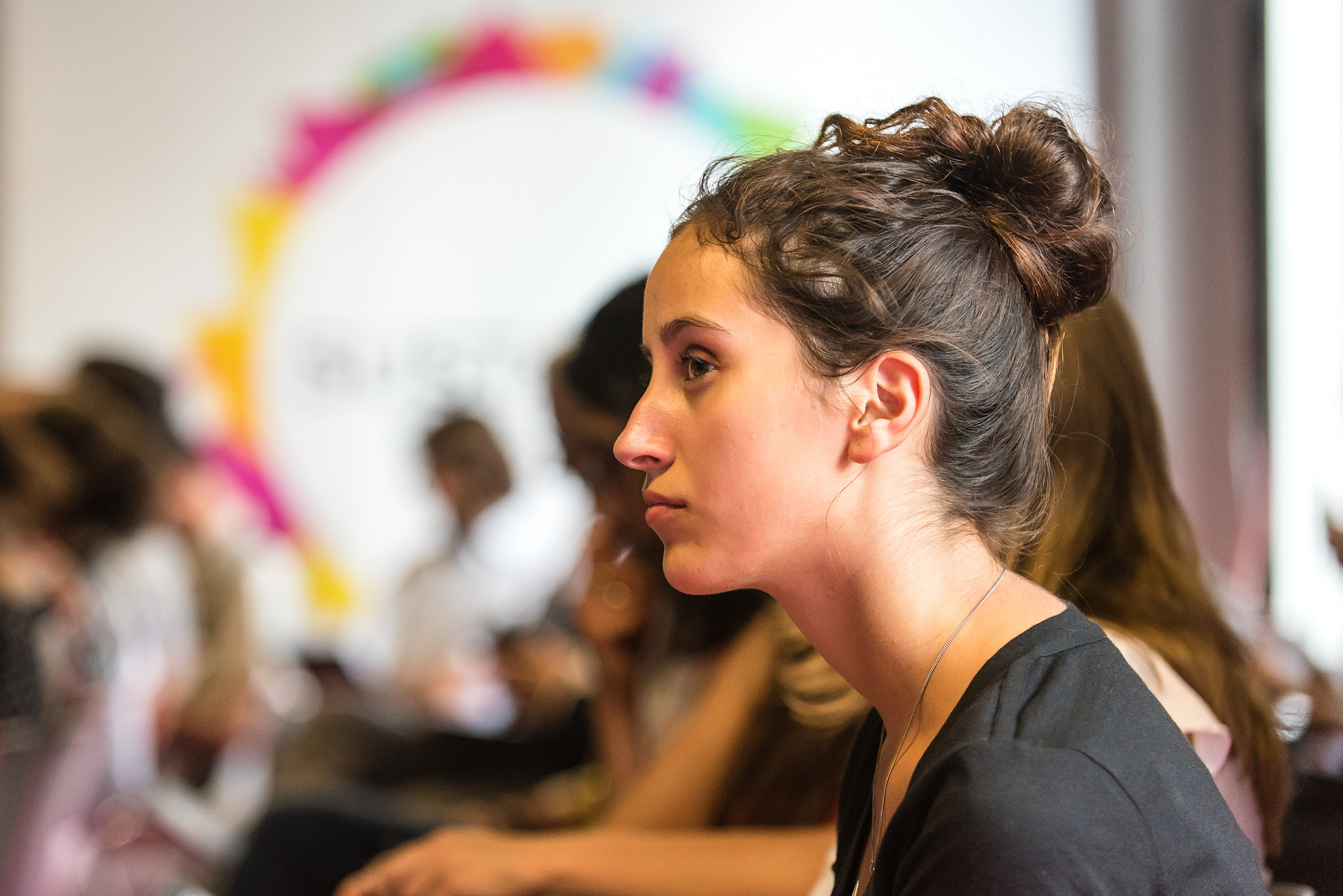 Business tours
Paris Region Entreprises and Cap Digital propose tailor-made business tours of the French-ecosystem hotspots at the center of Paris for your team and/or your clients.
International Party
Wednesday, June 8th (evening)
Hosted by Wallonie-Bruxelles at the heart of Paris, across Centre Pompidou
International Workshops
by Bulgaria, Russia, Hungary, Poland, Estonia , Germany, Wallonia / Brussels, Canada, Spain (Catalonia), Israel, Greece…
Stay tuned
Please note that registrations open in the next few days
www.futur-en-seine.paris