Would things have turned out differently with a #TroisZéro hashtag during the 1998 World Cup? What if the first man to ski jump + 200m had been equipped with a GoPro? And if Yannick Noah had been handling a connected racquet for Roland-Garros 1983?
Two major events are scheduled in France in June 2016: UEFA's Euro 2016 and Cap Digital's Futur en Seine. For this occasion the festival will be wear training pants and running shoes, and sweat hard to provide you with a super fit innovative edition.
How will we work out in the future? What is the added value of digital technologies for today and tomorrow's athletes? The magnitude of this trend will be displayed at the festival. Beforehand, Sports & Innovation series will explore a few tracks in the area of robotics, Internet of Things, health, smart cities, video games and media. Let's start today with the impact of digital technologies on high-level athletes training. Dressed in E-textile, fitted with sensors during workout, athletes are closely monitored like never before.
As if under the microscope
The way high-level athletes train has changed dramatically over the recent years. Performance monitoring has become much sharper and more effective with today's technology.  Not only is performance measured more accurately, it is also better understood and analyzed, allowing computer-assisted strategies to develop.
Footbonaute, the robotic cage
At the stadium, during training and in the match, many tools are being used: optical tracking cameras, player identification software, and intelligent sensors… They analyze player performance in terms of speed, style, technique and tactics!  Footbonaute was created in Berlin, a 14 m2 field surrounded with ball launchers to test and train players while collecting performance data.
Along the same idea, Futur en Seine 2016 is presenting startup Trimaran's GeoRacing technology, one of 12 prototypes selected for funding by Paris Region. This project allows 2D and 3D virtual tracking of outdoors sports events like races. Instead of posting cameras along the route (a costly and technically challenging approach), this technology transmits GPS data from trackers placed of participants. Corresponding references are then displayed in a virtual 2D or 3D visual environment, while images from cameras posted at strategic locations enrich the visual restitution.
Mojjo, Augmented visualization and match analysis
Artificial Intelligence is also called in to analyze sports performance. Mojjo is a startup working on tennis match analysis technology based on single camera capture. It takes Mojjo a few minutes to extract the game's key data through artificial intelligence analysis with a visual recognition algorithm.
Interoperability between new generation sensors and the sharpest recognition and analysis technologies are a key to fast innovations in the sports sector.
A body of data
BodyCap, connected capsule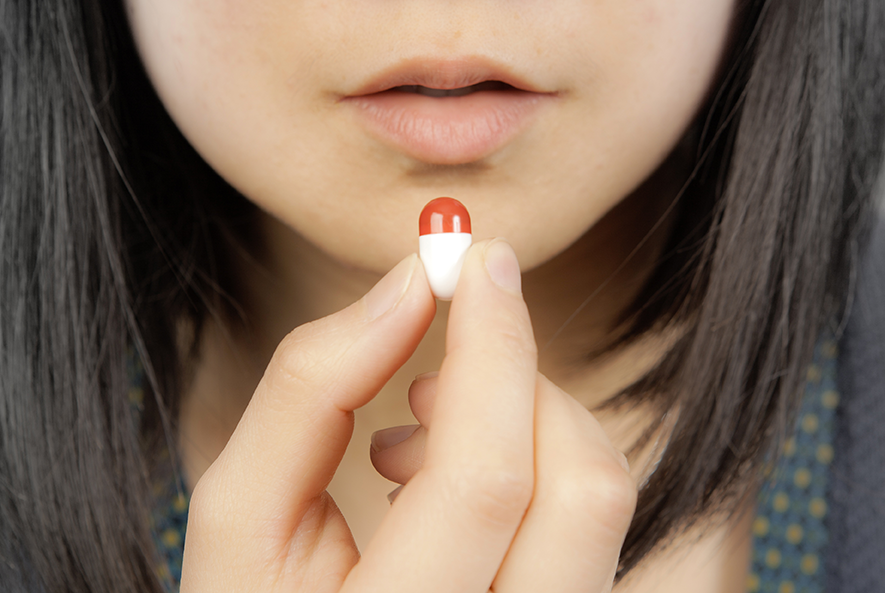 Technology is finding its way inside the body of athletes with the development of ingestible connected capsules that measure and transmit physiological data (body temperature, recuperation time) in real time during a match. Specialized company  BodyCap just signed a contract with FC Nantes.
Wearable's is another field of innovation. Mac-Lloyd, a start-up incubated at Le Tremplin, to develop an e-textile shirt equipped with high precision sensors for professional athletes. This technology provides the coach with real time information on the athlete's location and physical condition: speed, distance, energy level, etc.
The next frontier for this technology is to capture data directly from skin contact. One more step into the future is bio skin technology : bio-printing of fabric made of bacterial material. Such "fabrics" react to body temperature and perspiration. The bacteria involved in this technology, Bacillus Subtilis, was discovered by a Japanese samurai 1 000 years ago and is currently used in traditional cuisine. Research in this field is conducted by MIT's Media Lab and Tangible Media Group, supported by sports equipment brand New Balance.
Research is also taking interest in data from the brain, to help athletes in their pursuit of perfect moves through mental visualization. Advanced research on mental visual training with MRI imaging is conducted at the "Centre for research and innovation in sport" in Lyon.
Innovations are also looking at disabled sports, a sector where 3D printing and exoskeletons play a major role. According to Benjamin Carlier, in charge of sports and technology incubator Le Tremplin, "As a sector of activity, sports can be a powerful booster of innovation. We all know how Formula 1 produced technical breakthroughs that now benefit the entire automobile sector."
For high-end athletes, things are changing fast in terms of monitoring performances. For smaller sports federations however, the digital revolution is slower. Meanwhile, individual sports amateurs are changing their habits and adopting new technologies in ways that will be described in the upcoming issue of our Sports & Innovation series.
Millie Servant, digital communication manager – Futur en Seine