Digital goes beyond borders and makes distance shorter… well… let's meet at one place : the whole world will be at Futur en Seine!
Mexico, Germany, Hungary, Australia, Bahrein, Russia, Morocco, Wallonia-Brussels, New-Zealand…
Attend the festival and meet with your future international business partners – entrepreneurs, official representatives, economic development agencies and local experts will be on stage on 8 June and at La Grande Halle de la Villette from 8 to 10 June.
Register to the festival (3 day – pro pass / free access)
INTERNATIONAL STAGE : MEET WITH YOUR FUTURE INTERNATIONAL BUSINESS PARTNERS
Thursday June 8th / 11.00-18.00 / Le Hall de la Chanson (free access via la Grande Halle de la Villette)
Workshop and sessions in English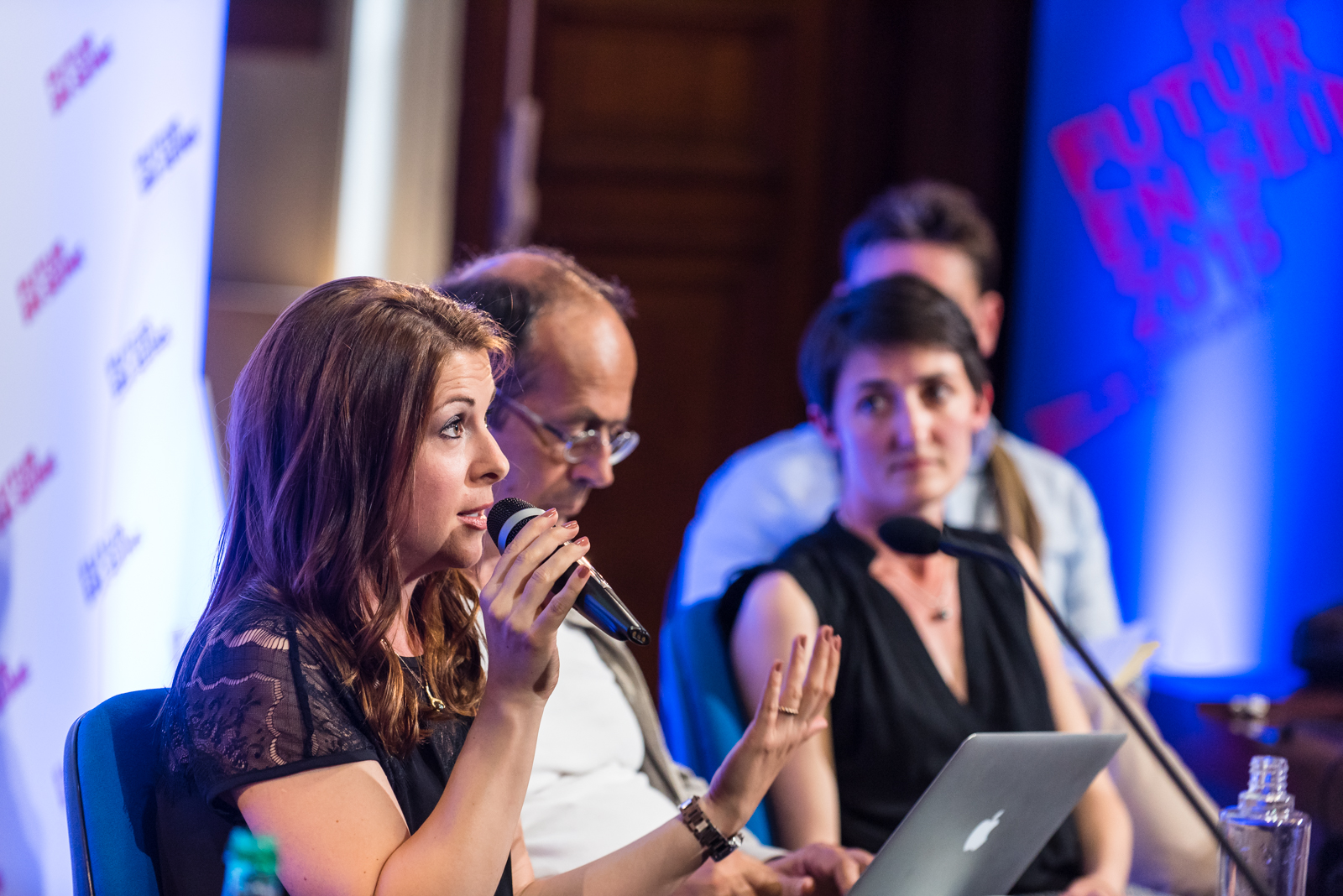 PROGRAM
11.00-13.00 :Germany's Smart Location Workshop (Germany Trade & Invest)

Want to know more about Germany's Smart Territories ? Come and learn
– how the future of smart mobility is imagined and driven forward in Bavaria by car manufacturers, promising start-ups and institutions
– how smart logistics help to manage one of the biggest harbours in the world in Hambourg
– what smart transportation solutions were found in Berlin to move it's nearly 4 million citizens around.
You will also get a chance to discuss with the experts in speed networking sessions. For more information and registration : http://www.gtai.com/fes2017
13.30-13.50: Scale up Morocco (Maroc Numeric Cluster) 
14.00-14.50 / 16.30-17.20: Scale up Mexico (Inadem)
Have you heard about the country that has a potential market of over 125 million consumers? Now is the moment!  Please welcome Mexico delegates who will talk about the support given by the government to national and international entrepreneurs alike, and the wide entrepreneur ecosystem conformed by more than 600 organizations that are there just to boost ideas and businesses across the country and help welcoming entrepreneurs from all around the world.
15.00-15.50 : Scale up Central and Eastern Europe (Hungarian National Trading House MNKH)
Want to grow your business abroad? Don't look far, but next door: access 60 million people from the Visegrád 4 Group (Hungary, Poland, Czech Republic, Slovakia). Come see what the region has to offer, how you can access more talent & use cases and be surprised by this startup ecosystem's opportunities
16.00-16.20: Scale up Australia (Investment Attraction South Australia)
What if down under was right here? Now is the time to meet Australian delegates to gain insight into the local ecosystem, hear from entrepreneurs already investing in South Australia and discover how the government can facilitate business opportunities for you. By Megan Antcliff, Director of Investment Attraction South Australia.
17.30-18.05: Why Bahrain? (Bahrein Economic Development Board)

The presentation will highlight market opportunities for technology companies in the Middle East & North Africa (MENA) region and Bahrain's value proposition to be a hub for technology companies to effectively access the GCC and MENA marketplace
By Mr. John Kilmartin – Executive Director ICT (Bahrain Economic Development Board)

IN EXHIBITION AT FUTUR EN SEINE : DISCOVER THE BEST OF INTERNATIONAL PROJECTS
Test the best of international innovation at Futur en Seine ! Start-ups from Russia, New-Zealand, Mexico, Hungary and Wallonia will showcase their project at La Grande Halle de la Villette from 8 to 10 June.
New Zealand
•Charged  •Design Democracy Project •Cam-Panion •Sonnar •Speaker Motion •The Green Fairy
With the support of Antipodes – Creativity in France and New Zealand
Russia
•ExoAtlet •PromoBot •Integra-S •RVSIEM •ABBYY •Sputnik  •Inspector Cloud •Innovacia •SmartCat •Cloudike
Stand Skolkovo Foundation

Hungary
•Route4U •Sparkon  •Pocketguideapp
With the support of Hungarian National Trading House
Mexico
18 mexican start-up in exhibition at Futur en Seine
•Store Level •Zaveapp •CAPPTU •Kueski •Atlantia Search •Wizeline  •MIGHTY •Onko Solutions •Carrot •RetailSights •ROKI •DADA ROOM •Laboratoria •Decidata •BITSO •GUS •DETEXIS •GURUCARGO
Stand Mexican government
Wallonia-Brussels
3 wallonian start-up in exhibition at Futur en Seine
•Hovertone •Ittention •Multitel
With the support of Wallonie Bruxelles International